It´s time to say goodbye.
I arrived at CNN with big hopes and expectations, with the support of a man who established excellent foundations and editorial values at this Spanish network, Abel Dimant. He is no longer with us. I couldn't say goodbye.
He was a master in this profession; a mentor, a journalist, a foundation that taught us to doubt and to question; a guardian of language; a friend, a director that we have missed for many years in the newsroom. To Abel Dimant, my immense gratitude and admiration!
To John Petrovich, to whom I also wasn't able to say goodbye and give my thanks. He, too, is no longer with us. Abel had convinced John to hire me at CNN, nearly 26 years ago. They have been the best years of my life.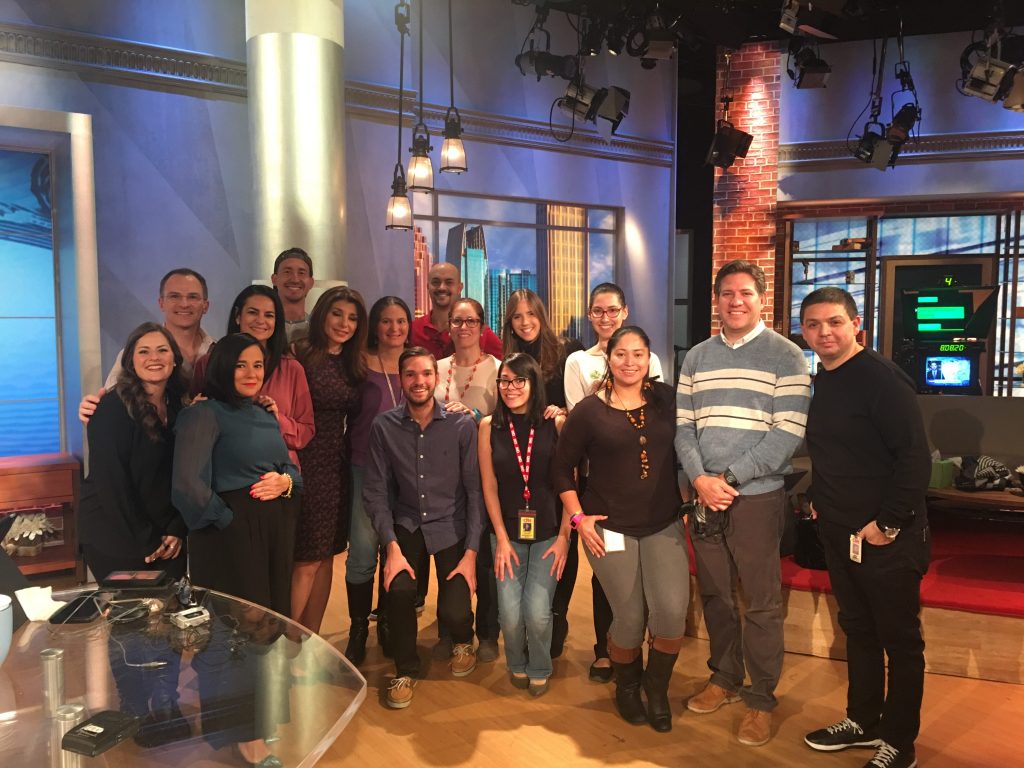 Then came Rolando Santos, Chris Crommett, who was already there… and in recent years, Cynthia Hudson.
The unconditional support of these three individuals gave me the tools to continue growing and to stand out.
All of them supported me as leaders during the most critical journalistic situations, under the siege of governments and institutions, even when my own colleagues were doubtful. They would tell me: "we trust you. Go to the streets or go to the editing room and do your best work!"
That trust, freedom, and independence they offered me is priceless. My most sincere gratitude.
All of them taught me how important it is to defend and care for the legacy of a human being or an organization: its reputation, the reputation of CNN.
They taught me how important it is to work with responsibility and integrity.
Nothing we do is possible without the team behind us.
Thanks to everyone at the various correspondent offices, production teams, technicians, cameramen, editors, and directors.
They are the strength that works with the same dedication, but does not take the credit.
My sincerest gratitude.
We've rushed and shared the adrenaline of covering the news, of telling audiences a new story, of getting excited, emotional, frustrated, and of celebrating the satisfaction of a job well done with each story, each interview, each broadcast.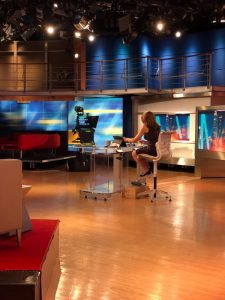 It has been a great honor to have been part of this family and to have witnessed, during these privileged years, how history is written. And we've done it from the front row.
There are two people that I have to mention in a very special way. They are my colleagues, companions, friends in every way.
I will mention them in the order that they came into my life. Ana Maria Luengo-Romero and Magdalena Cabral, with whom I have shared moments which test our character as individuals. They know very well how much I care and respect them. They bring joy to my life. Thank you for the fraternal hugs.
Of course, thanks to my family, from the bottom of my heart. Thanks to my husband, Miguel, and my children Tabatha and Tadeo, who offered me their unconditional support to take this step. Thanks to my mother and my brother, who have accompanied me in this decision… and my father, wherever he is, I am sure he is enjoying everything that is happening to me!
There are many others that I would like to mention; but I do not have enough time. I have expressed my appreciation and gratitude to many of them individually; as well as my sadness and enthusiasm for what awaits.
They know how much they have contributed to my life.
It's been two weeks since I started receiving many messages from my colleagues, friends, viewers, and followers. I can't get enough of the beautiful and encouraging notes, good wishes, and admiration. You have no idea how much I appreciate the immense affection. Thank you for sharing and showing it. You made me feel great; very loved.
One goes on in life without knowing how many lives we touch. These samples of infinite appreciation reaffirm that this long and intense journey has been worth it!
I will leave you with a message that I have charished since I interviewed Argentine writer and psychoanalyst Jorge Bucay.
During our profound conversation he told me "There are three things that conspire against a person's happiness: fear, guilt, and shame."
Well, today I can confidently say that I have overcome fear; the fear that paralyzes and does not let you evolve; the fear of taking a step when you do not want to feel uncomfortable because you are complacent and know what the company wants you to stay.
But, it is a step in the right direction; to reinvent yourself, to learn new things and unlearn others, as my dear friend Rodrigo París once told me.
So, I hope we keep in touch. Cell phones have the power to keep us very close, connected and informed.<
You will see me on a different screen. I hope to continue counting on your support and affection. I hope to share better news with you all. You have my infinite gratitude.
See you soon. Till forever.