Known to millions of viewers across the U.S. and Latin America as the face of CNN en Español, Janiot is a familiar and highly respected figure in international news. Her distinguished career at the cable network has spanned almost 26 years, during which she first co-anchored the primetime newscast Noticiero Telemundo-CNN on Telemundo Network, then moved on to CNN (1992-1997), and later became CNN en Español's senior anchor (1997-2017). As senior anchor she has covered the most important world news events of the past quarter century, ranging from wars, terrorist attacks, and regional crises to presidential elections, political summits, papal visits, natural disasters, and much more. She also interviewed most of the Latin American presidents in office during the last 25 years, including Fidel Castro and Hugo Chávez, as well as numerous political leaders and prominent world figures, among them Augusto Pinochet, Colin Powell, Bill Clinton, Jimmy Carter, Bill Gates, Richard Branson, Dan Brown, and many others.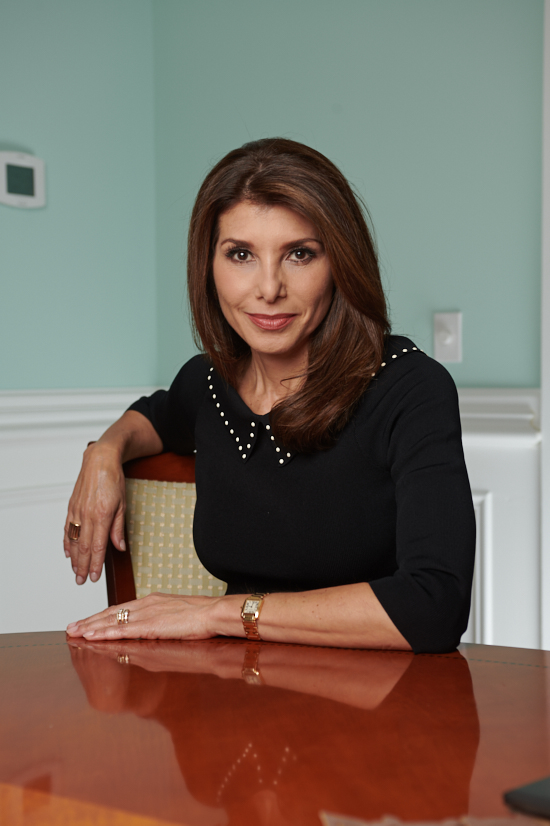 From 2003-2017, Janiot was the solo anchor of CNNE's principal primetime newscast, "Panorama Mundial," which was honored with an Emmy® Award in 2014. In 2016 she also began hosting "Nuestro Mundo," a newsmagazine that airs on Sundays. Throughout the years Janiot presented various other programs and specials on the network. Before joining CNN, Janiot co-anchored the evening newscast for Univision's local station in Los Angeles, Univision 34 (KMEX), and was the host of the local morning show "Buenos Días Nueva York" on Univision 41 (WXTV) in New York.
Janiot has received numerous accolades for her journalistic achievements, including an Emmy Award and several nominations, the Premio Nacional de Periodismo (National Journalism Award) from Club de Periodistas de México (Mexican Journalists Club), a Golden Mike Award from the Radio & Television News Association of Southern California, and a Premio INTE (Spanish Language Television Industry Award) for "Best Female News Personality." She was also named in the Hispanic Media 100 list, an annual recognition of the 100 most influential Spanish-language journalists and news media executives in the United States.
Beyond her work in journalism, Janiot is the general director for "Innovamérica", the first regional award to highlight the best initiatives in the science and technology category, business and industry, the environment, and the community development and design. She also serves as president of the non-profit organization "Colombianitos," dedicated to helping underprivileged children affected by violence in Colombia. For her commitment to humanitarian causes, she received the White House Champions of Change award, as well as the United Nations' Women Together award. She was also the recipient of the Dean's Award for Public Service from the Graduate School of Political Management at George Washington University. Additionally, she has been recognized by prominent organizations in Colombia, including Colombiana de Corazón (Colombian at Heart), "Mujer del Año" (Woman of the Year), and Mujeres de Éxito (Successful Women), and was honored with the Manuela Beltrán Order of Merit.
A native of Bucaramanga, Colombia, Janiot holds a Bachelor's degree in Journalism and Communication from Universidad de la Sabana in Bogotá, as well as a degree in English from Cambridge University. She also studied TV & Radio Broadcasting and Production at Bogotá's Colegio Superior de Telecomunicaciones. Before moving to the U.S., she worked for the Colombian television network Canal A, where she hosted the primetime newsmagazine "Testimonio," winner of the Premio Simón Bolívar de Periodismo (Simon Bolívar National Journalism Award). She also co-anchored Canal A's "Noticiero Criptón" newscast and a magazine show titled "Momento Cultural." Janiot began her journalistic career at the Colombian radio network Caracol Radio.
Patricia is married to Miguel Yelós San Martin and has two children, Tabatha and Tadeo.
?: Juan Manuel García
Send me a message!