There are some childhood memories we never forget.
If I dig through my past, the first images I find are all in black and white. My family anxiously sitting in front of the TV among euphoria and tension. My father fully focused, making comments to some friend about every play. Everyone sitting in that tiny living room, every so often jumping excitedly and drowning in the celebration at the sound of a goal.
I believe that before I knew the names of my aunts or my grandparents, I already knew the names soccer stars Garrincha, Tostao, Jairzinho, and Pelé.
I must have been three years old. It was the FIFA World Cup in England and I remember it as an important moment, a joyous one, when our family was totally paralyzed by an event that brought out passion in everyone around me.
Some time passed and then came the 1970 World Cup in Mexico and, once again, the skillful plays of a team that seemed like it could eclipse the world. Again in that tiny living room, in what could only be described as a soccer cult, where it was unacceptable to interrupt the game or block the TV, we would hug one another and cry at the sound of a goal. In that moment, I remember hearing those resonant and sticky names: Pelé, Tostao, Ribelino.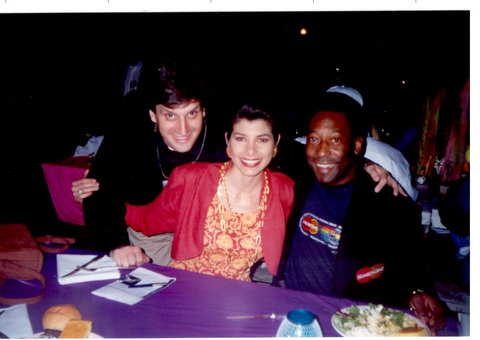 I didn't have even the slightest idea on how soccer and its World Cups would become protagonists in the rest of my life.
At that time, I already knew that my dad had come from Argentina to Colombia as a professional soccer player. The table talks that we would enjoy with family were often related to my dad's crazy anecdotes about his soccer days. The stories were so bizarre that they could have been products of his imagination; but they were true.
Many times he told us about the results of a game in 1958 between his team, el Atlético Bucaramanga, against Deportes Caldas in which one of the Bucaramanga defenders, Orlando "El Choclo" Martínez, achieved a score worthy of the Guiness Book of World Records: three own-goals in the same match. Despite the debacle, El Bucaramanga won 4-3.
I remember Sunday afternoons; the grand fascination of going to the stadium to watch my dad's team play; the frustration when he became the head coach. I remember my enthusiasm during our family trips to the World Cups in Argentina, Spain, and USA. And if I had to pick one of the happiest moments of my life, in the top five would be the way we celebrated in Buenos Aires when Argentina won the World Cup in 1978.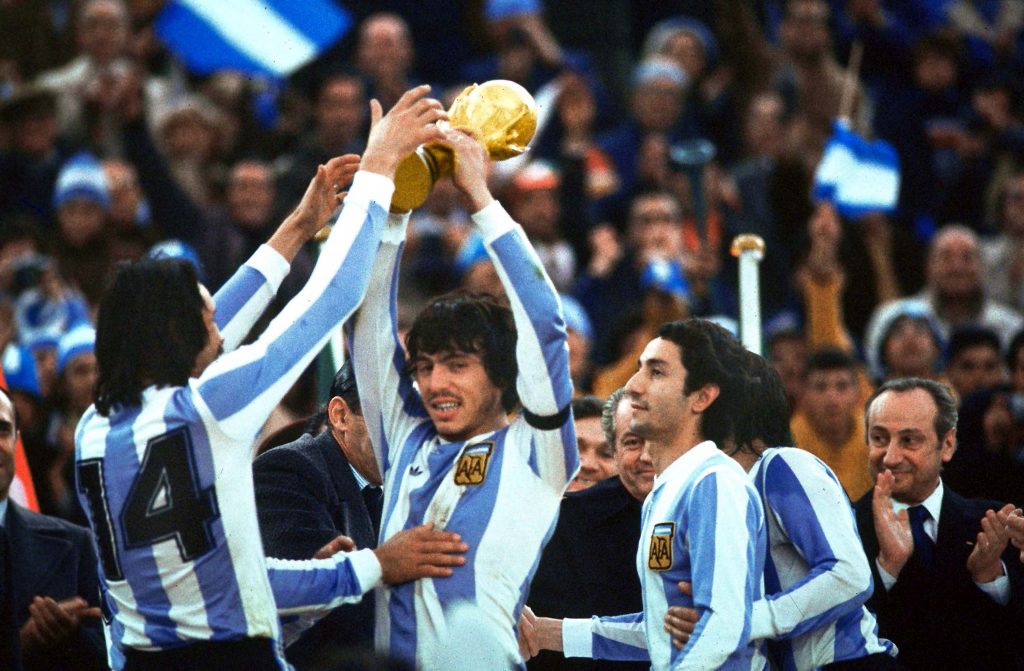 At home we are still dedicated to soccer. On one TV we watch the news and on another soccer. When my son is home he plays online against people all around the world with the FIFA video games. My husband has season tickets at the new and modern stadium where the Atlanta United plays; a team that started only two years ago and that has already broken assist records at a global level. How can I blame him when I come to Atlanta to visit him on weekends and he goes to watch a game with his friends!
My point is that since I was young, soccer has been a part of my life. Without noticing, my dad applied all of his athletic talents to his role as a father. On so many occasions I felt that he would treat my brother and me like players in a competition that we could not lose. We had to be winners at life.
During long talks that seemed "technical" he ingrained in us the values that he learned during his athletic career: discipline, persistence, respect towards rules and for others without caring about someone's race or social standing; never giving up; he taught us to design strategies, how to deal with failures and defeats and also to always be aware of our personal objectives, our dreams and goals.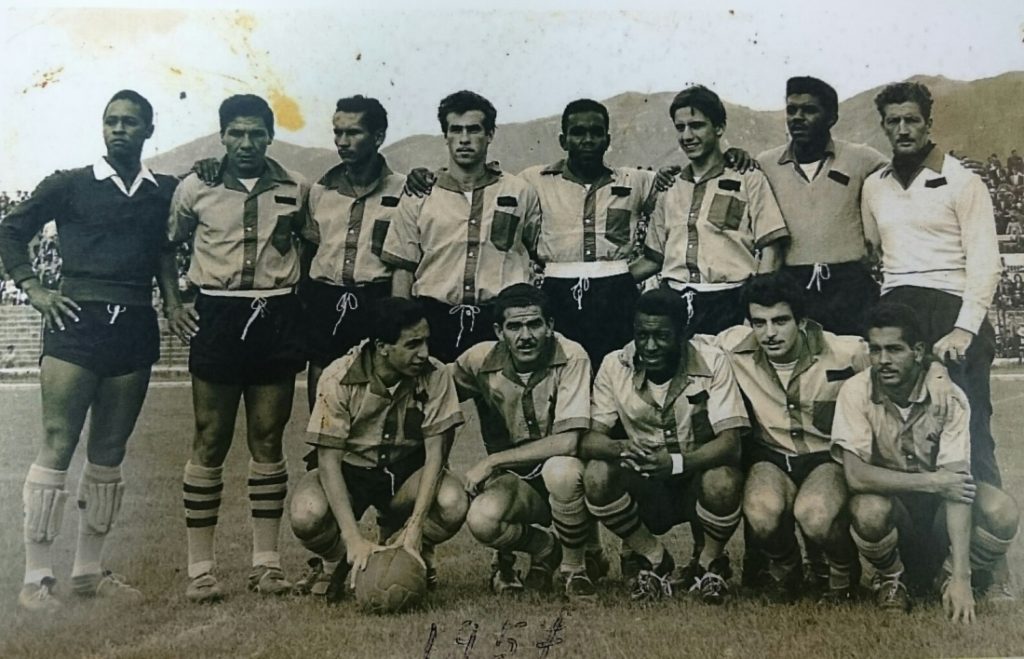 Soccer has that transformative power. It is a developmental tool that we wanted to share with low-resource kids that have limited access to progress when we founded Colombianitos; which I proudly lead.
For the third time in our history, a group of Colombianitos will attend a World Cup representing my country in the FIFA Festival Foundation competition; a tournament for social organizations that FIFA sets up alongside the World Cup.
For this and many other reasons I am ready, once again, to live the joy of the FIFA World Cup; that fervor that makes us yell at the best and worst player on the screen. I can't wait for the time when my husband and my brother put aside their constant rivalry between River Plate and Boca Juniors and come together for some goal scored by Colombia or Argentina. My children and I will also celebrate twice as hard; we carry soccer in our veins and both national teams in our hearts.
It's this magic of the World Cup party that brings back the best memories of my childhood, and that I watch again in the family's new generation. It really doesn't matter that we have to wait another four years.